Our mission is to relieve suffering, provide healing and save lives.
Eaglecom Foundation is a private foundation that provides funding for vital life necessities including education, clean water, food, emergency shelter and medical care, for children and families in need. Over 25 years, we have been generously funded by Eaglecom Inc. and individual donors, including family members, staff colleagues and friends.
We are a Canadian registered charitable foundation and issue tax receipts for all donations.
100% of all donations are given directly to the life-saving programs we support.
Upendo Friends School was founded in 2006 by Isabella Mwampamba in Tanzania, East Africa. Isabella's dream is to provide high quality, English language education to all children in her region. Isabella knows that for poor children, an education, and healthy nutrition, will forever break the cycle of poverty.
Upendo began with 8 children and, in just over 12 years, it has grown to 331 children, pre-school to grade 7, and over 40 teachers and staff members.
All the children receive two hot, nutritious meals a day, school books, supplies and a uniform. The curriculum includes all traditional academics as well as computer training, physical education, and practical life skills. Recently, Upendo also built an on-site dormitory for student boarders who live in remote villages. Isabella has big dreams and has recently purchased land with the hope of building a high school in the future.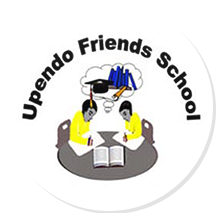 Our Partnership
Eaglecom Foundation has partnered with Upendo Friends School since 2009. We are excited to be able to give monthly support for staff salaries, books, food and uniforms. We also help with building expansion needs and other capital expenses as we are able.
Other Projects
In addition to our ongoing support for our primary project, Upendo Friends School, Eaglecom Foundation supports other registered Canadian charities working in the humanitarian aid, international development and animal welfare sectors. Over the past fiscal year, the foundation has helped the following charities:

The BC SPCA mission is to protect and improve the quality of life for domestic, farm and wild animals. One of their initiatives, the Farm Animal Law Reform Campaign, is a national program working to update and dramatically improve the Codes of Practice written to protect farm animals from cruelty. Eaglecom Foundation has proudly supported this program for several years to help reduce the suffering of farm animals.

Doctors Without Borders (MSF) is an international disaster response organization that provides medical aid to help people in conflict zones, natural disasters and epidemics. MSF works in some of the most dangerous and volatile countries in the world, helping people in need, regardless of their race, religion or political affiliations. Eaglecom Foundation recently supported MSF's life-saving work providing emergency aid to the people of South Sudan.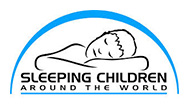 Sleeping Children Around the World (SCAW) has provided 1.4 million bedkits to children in more than 30 developing countries. The kits, sourced in recipient countries, provide children with basic necessities including: a mat, pillow, sheet, blanket, mosquito net, clothing, towel and school supplies. Eaglecom Foundation recently sponsored 100 bedkits, for children in Honduras and Tanzania.

UNHCR, The UN Refugee Agency, is the world's leading organization aiding and protecting people forced to flee their homes due to violence, conflict and persecution. UNHCR delivers lifesaving shelter, food, water and medical care to millions of refugees and internally displaced people around the world. Eaglecom Foundation recently supported UNHCR's relief efforts for South Sudanese refugees in Uganda as well as Rohingya refugees in Bangladesh.

PREFER Rwanda (Poverty Reduction, Education and Family Empowerment) is a community development organization, located in Musanze, Rwanda. PREFER runs vital projects that provide essential support to vulnerable people. PREFER Rwanda was founded by Cathy Emmerson in 2004, and has grown and supported hundreds of people throughout Rwanda with amazing projects including; Building and running an elementary school for needy children and building small homes for families with nowhere else to go. Eaglecom Foundation is proud to be a funding partner, with Cathy's leadership we have been able to provide seven homes for families in need so far.

Projects supported include:
Feeding programs
Emergency shelters
Water wells
Rain-water harvesting tanks
School construction
Education programs
Humanitarian relief
Health clinic construction
Animal shelter construction
Farm animal protection
Building Homes
2020
$146,373
(June 1 – September 30, 2019)
Upendo Friends School
PREFER Rwanda
MSF Canada
UNHCR, the UN Refugee Agency
2019
$155,719
Upendo Friends School
UNHCR, The UN Refugee Agency
MSF Canada
2018
$150,702
Upendo Friends School
UNHCR, The UN Refugee Agency
MSF Canada
2017
$147,426
Upendo Friends School
BC SPCA
MSF Canada
Sleeping Children Around the World
2016
$149,392
Upendo Friends School
BC SPCA
UNICEF Canada
MSF Canada
Community Matters Toronto
Project Hope
Thank you to the following generous donors for your financial support.
Your donations are saving lives forever.
Barbara Watson
Kerri Marks
Letal Zidkony
Lilian Szeto
Michelle Emory
Patricia Sullivan
Sarah Benson
Amanda Adams
Barbara & Gregory Hall
Emily Knope & Benoit Tuyisenge
Jennifer and Joel Cantrell
Jack Laishes & Fay Cheung
Joanne Miller
Larry & Nadine Marks
Nunzio Rucchetta
Todd Hendricks
Tony & Vina Moraes
Annie Wong
Carolyn King & Adrian Kacidhja
Catherine & Doug Robertson
Irene Craig
Lindsay Lawrie
Maryann Thompson
Mike & Sue Sanders
Sherry Miller
ACCOUNTabill Corporation
Brian Ellis
Geoffrey Pennal
Mark & Yvonne Miller
Preet Kaur
Rachel Knope & Zachary Ortmann
Ravita Seetahal
Eaglecom Inc.
Graham Knope & Carol Miller
Donate
With Upendo Friends School growing so quickly and a high school on the horizon, they are not able to keep up with the rising expenses. They continue to face a number of challenges, including feeding 331 children twice a day, providing clean water, electricity, school supplies, and adequate facilities for the children in residence.
You can help make a difference.
Eaglecom Foundation
Please donate today and 100% of your donation will go to Upendo Friends School.
Eaglecom Foundation
2300 Yonge Street, Suite 1700, Box 2416
Toronto, ON, Canada M4P 1E4